FAQ
---
Is swimming in a mermaid tail dangerous?
My tails are equipped with monofin swimming aids inside them, similar to two snorkel fins stuck together. The devices are commonly used around the world by freedivers and allow for very quick and powerful, yet flowing movement in the water. While swimming with your legs bound together may be an unusual feeling at first, it is a very efficient method of moving through "dolphin kick" strokes.
I learned how to swim before I could walk and have my Lifeguarding Certification along with thousands of hours swimming in tails. At all of my events involving swimming, I employ a licensed and insured lifeguard to ensure the safety and enjoyment of all guests.
How do you get to events?
I drive my Mer-cedes, of course!
Well, actually… before events, I will arrange a changing area and be assisted by one of my very capable (and fully vetted) "Mer-tenders" who assist me through costume changes and get me in and out of the venue without breaking character.
Can you walk in your tail?
No, but I can swim in it! My "Mer-tender" will carry me to and from the staging area or pool with the help of a handcart I supply, or by simply throwing me over his shoulder like the catch of the day!
Do you rent out your tails/props?
My tail is (literally) a part of me so the short answer is no.
Both of my tails are silicone prosthetics custom-made to my measurements and I do not rent them out to others. If you are interested in purchasing custom silicone tails, I will be more than happy to point you in the direction of my lovely tail-makers!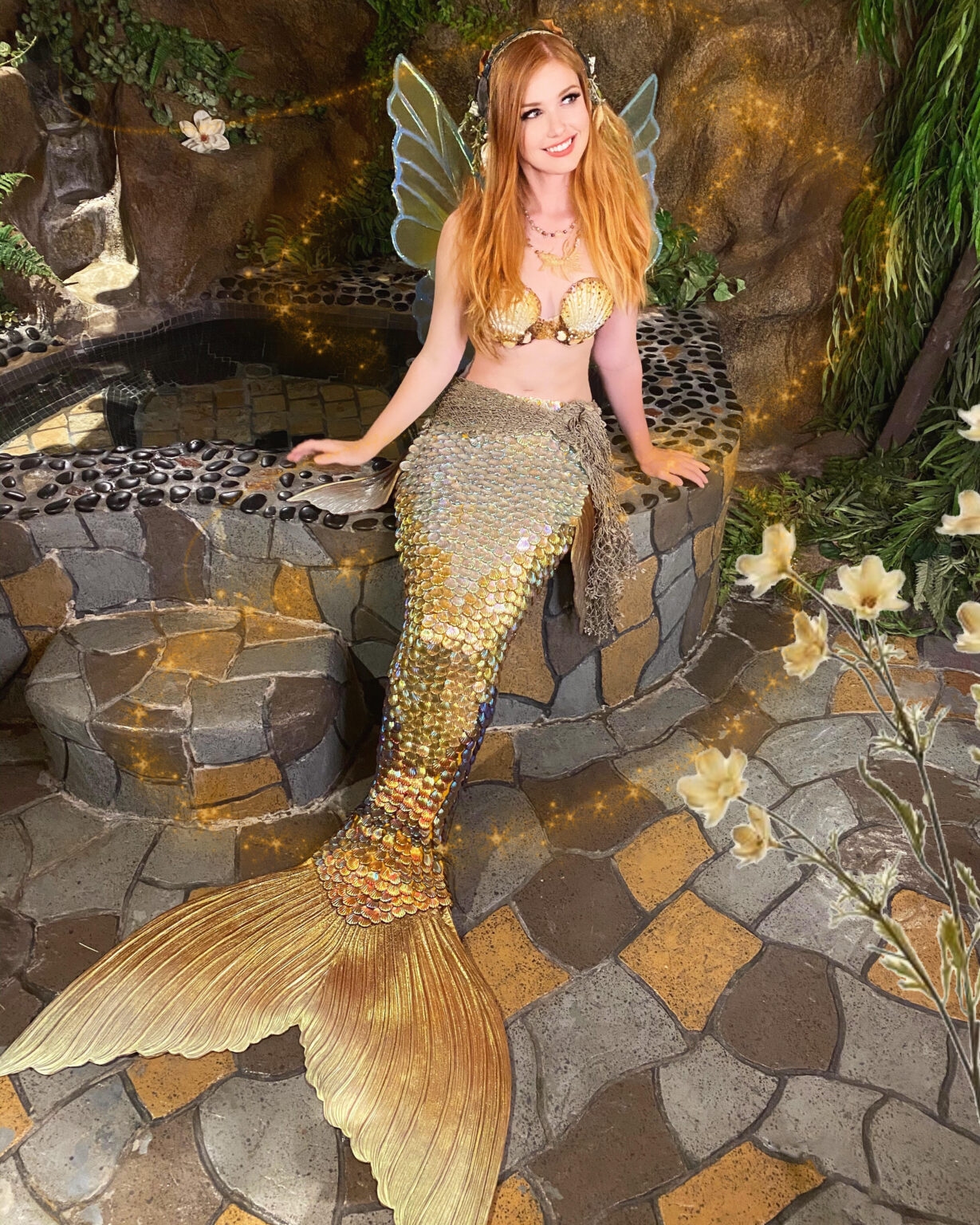 We are in the business of making magic and inspiring imagination in guests of all ages
---